Please call our office to schedule your appointment. We try to work around your schedule for a convenient time for you.
808 S Grant St
Fitzgerald, GA 31750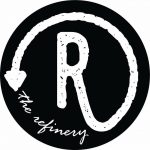 The Refinery offers a variety of services to focus on your Mind, Body, & Soul!
Relax and unwind with a massage at the spa. You can book an appointment with Tina Snow by visiting her Facebook page Tranquility Massage Therapy or contact her at 229-445-3811.
Pamper yourself with a visit to the salon, styling by Cyndee Smallwood. Call Cyndee at 229-325-5655 to book an appointment.
The Refinery is also home to Crossfit Fitzgerald.
189 Irwinville Hwy
Fitzgerald, GA 31750