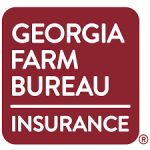 By insuring with Georgia Farm Bureau, you are supporting farmers and ensuring that our growing world has a safe and abundant food supply. Together with our members, we support farm families, locally grown food and faithful stewardship of the land. But, we offer more than just farm insurance. We provide coverage for virtually every line of insurance in the state. In addition to our own products, your local Georgia Farm Bureau agent has strategic partnerships with the finest insurance providers in the industry. When you partner with us, we've got you covered!
413 S Grant St
Fitzgerald, GA 31750

Many people dream about how their lives will change in the years to come. Even though no one has a crystal ball to predict the future, there are some things that are a real possibility, especially if you have a family – like weddings, college and eventually retirement. Being prepared for these things can make a big difference and protecting what you have today is important, too. Let's get together to talk about your present needs and future plans!
107 S Main St
Fitzgerald, GA 31750