The pillar of healthcare in historic Fitzgerald since 1974, Dorminy Medical Center has evolved to meet the ever-changing needs of the growing community and diverse population. Despite the economic challenges of the community, the hospital continuously strives to improve the quality of patient care while providing high-quality services efficiently and affordably.
200 Perry House Rd
Fitzgerald, GA 31750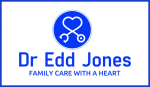 It's called Direct Primary Care. We love it, our current patients love it and we think you'll love it too.
Here's the gist: we don't accept any insurance and as a result you save money. Become a member of our practice for a low monthly fee and get unlimited free office visits, wholesale prices on prescription medication, free basic annual labs, your doctor's cell phone number and a whole lot more.
182 Perry House Rd Ste. H
Fitzgerald, GA 31750