At Destiny Fitness, your fitness goals are just as important to us as they are to you. Our knowledgeable staff is here to help you meet your goals through Group Fitness, Personal Training and Spin Classes. Our facility is stocked with Cardio Machines, Selectorized Machines, Free Weights and Tanning. We are here to help you succeed! Come by today and let us help you reach your Fitness Destiny!
162 Ocilla Hwy
Fitzgerald, GA 31750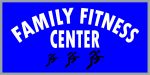 Locally Owned and Operated Gym for 20 years and counting with state of the art equipment, 24-hour access, certified trainers and group fitness classes.
299 Benjamin Hill Dr
Fitzgerald, GA 31750