When you work with our team here at American Dental of Fitzgerald, you will discover that we all exhibit a genuine warmth towards those that we care for, are highly respectful of all individuals and their individual needs and that care and consideration is the core of all that we do and offer our people.
320 Benjamin Hill Dr
Fitzgerald, GA 31750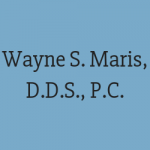 Since 1973, Wayne S. Maris, D.D.S., P.C. has been working with patients to provide dental care in the Fitzgerald area. Dr. Maris' experience in dentistry is coupled with genuine concern for his patients. Our staff is dedicated to your comfort and prompt attention.  Our goal is to keep your teeth healthy and your smile bright.
171 Perry House Rd
Fitzgerald, GA 31750