Colony Bankcorp, Inc. is a single bank holding company with its corporate office located in Fitzgerald, Georgia and twenty-eight locations to serve you in Central and South Georgia, to include the cities of Albany, Ashburn, Broxton, Centerville, Columbus, Cordele, Douglas, Eastman, Fitzgerald, LaGrange, Leesburg, Moultrie, Quitman, Rochelle, Savannah, Soperton, Statesboro, Sylvester, Thomaston, Tifton, Valdosta, and Warner Robins.
We provide financial solutions to our customers and the communities we serve. Since our founding in 1975, we exist to provide an alternative to traditional banking that our customers deserve. That mission has served us well, we are the 8th largest bank in Georgia and we are the largest community bank headquartered outside of Atlanta, with assets over $1.2 billion.
302 S Main St
Fitzgerald, GA 31750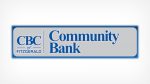 Community Banking Company of Fitzgerald has a wide array of services to meet your every banking need.
102 W Roanoke Dr
Fitzgerald, GA 31750