A 5,000 square foot eclectic blend of antiques, collectibles and decorator items located in Fitzgerald's Downtown Historic District. Multiple dealers ensure constantly changing inventory at small town prices and repeat customers from across Georgia and Florida. Wander our aisles and window displays for just the right piece to finish your room or search out a diamond in the rough whose "good bones" only you have the vision to upcycle. Whether you're starting a household on a budget or a big city dealer on a picking expedition, you don't want to miss Grandma's Closet. Don't come in a hurry though, the treasure hunt is half the fun (we'll help you with that too)!!
201 E Central Ave
Fitzgerald, GA 31750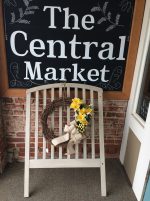 The Central Market is located in beautiful historic downtown Fitzgerald. You'll find just what you are looking for and more!
105 E Central Ave
Fitzgerald, GA 31750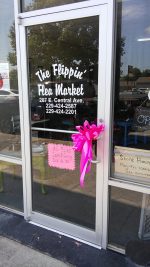 We are a local business that specializes in the resale of used furniture, antiques and more. Come see us at The Flippin' Flea Market. You never know what you will find.
207 E Central Ave
Fitzgerald, GA 31750