Health Care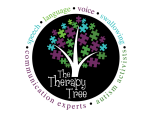 Address:
611 S. Grant St
Fitzgerald, GA 31750
The Therapy Tree, formerly The Speech and Swallowing Clinic, LLC was founded by Teresa McElroy, SLP-CCC, MEd in 2008. The company rebranded in February 2016 in order to serve all ages and stages of clients who are affected by speech, language, voice and swallowing deficits. Our dedicated staff serve Southeast Georgia in five locations and five cities. We look forward to continuing our work in the field of speech pathology, while expanding our services in early Autism diagnosis, behavioral therapy and occupational therapy in the coming year.

Address:
901 18th St
Tifton, GA 31794
With a reputation as an innovative provider of quality care, Tift Regional Health System (TRHS) is a growing, not-for-profit hospital system serving 12 counties in South Central Georgia. TRHS offers more than 135 physicians with expertise in over 30 specialties. TRHS provides a wide-range of care, including signature services in surgery, oncology, cardiovascular care, women's health, neurodiagnostics, geriatric psychiatric care, radiology and more.